Channa SPA, SAUNA & GYM
We are here to truly help you chill and unwind, and to disconnect from the "hustle & bustle" of your every day life back home.
Two Options – Two Locations – Two Very Special Experiences
you can choose the one that fits best with who you are and what you need.
Channa Spa @ Santai Hotel
Picture yourself lying on our authentic wooden "bale" (outdoor daybed), in the shade of our coconut palm trees that sway gently in the ocean breeze, the blue Bali Sea is lapping against the pebbles on the beach, and your treatments are being handled by one of our experienced therapists.
Beautiful curtains hanging on each side of the bale, are there to respect your privacy and let you deeply enjoy the inner voyage, blissfully basking in the serenity of our garden and the ocean.
Channa Spa @ Santai offers different types of massages as well as pedicure and manicure treatments. For all the more elaborate and longer treatments, we warmly invite you to discover Channa Spa located at The Griya Villas and Spa resort.
Note: Look for the symbol next to the massages and treatment in our Channa Spa menu, to find out which treatments are available at Santai Hotel.
Santai Spa contact details:
Contact our Front Office Staff
Call us: +62 (0) 363 23487
Channa Spa & wellness Center @ The Griya Villas and Spa
Escape into Amed's most exquisite, beautiful & complete spa, Channa Spa & Wellness Center, situated within The Griya Villas & Spa (our sister resort). It's just a two-minute drive away from Santai Hotel, and we offer free transport to/from Channa Spa.
Choose from an extensive menu of relaxing and rejuvenating treatments to keep you "looking & feeling" your best on vacation. Start off with sipping our signature and healthy herbal tea in our lounge before being brought into one of our elegantly decorated and intimate treatments rooms.
Need to keep up with your fitness routine? Make your way to our state-of-the-art Fitness center. Or opt for a real Sauna experience in the tropics! As Channa Spa is increasingly successful, we highly recommend making an appointment, just to ensure the availability of our Spa Therapists.
Channa Spa contact details:
Contact Santai Hotel Front Office Staff, they will happily assist you with questions & bookings
Call to Channa Spa: +62 (0) 363 23571
Note: Treatments and massages taken at Channa Spa are suitable for both women and men, and each can be tailored into couple's packages upon request. We also cater to our younger guests; check out the "Spa For Kids" section at the end.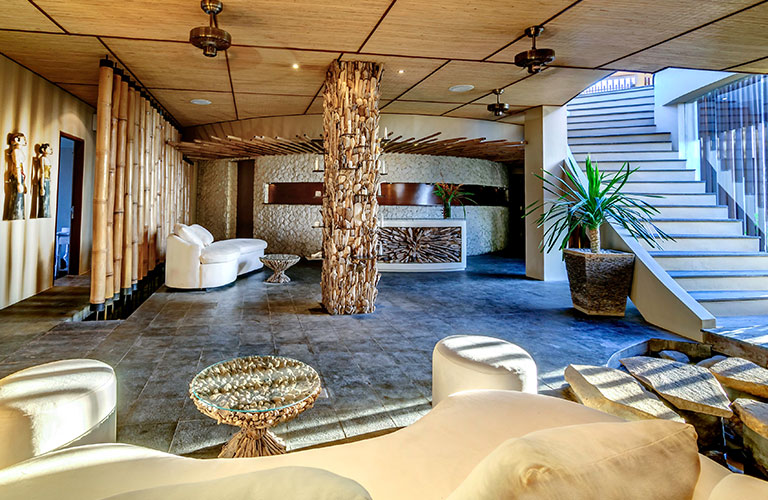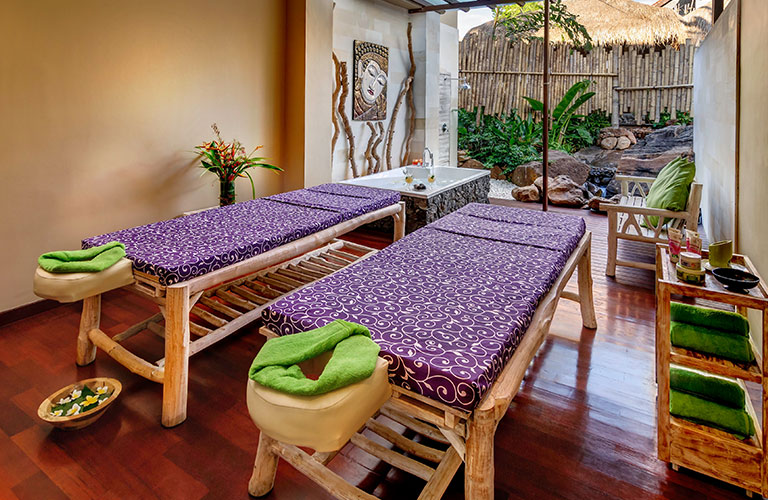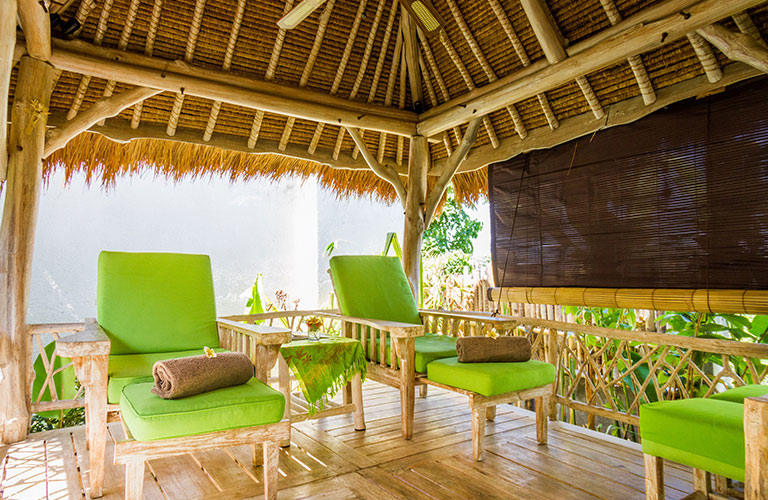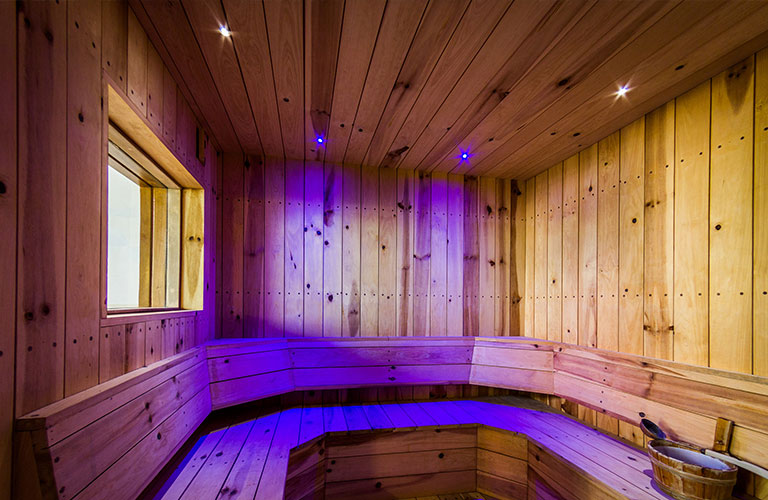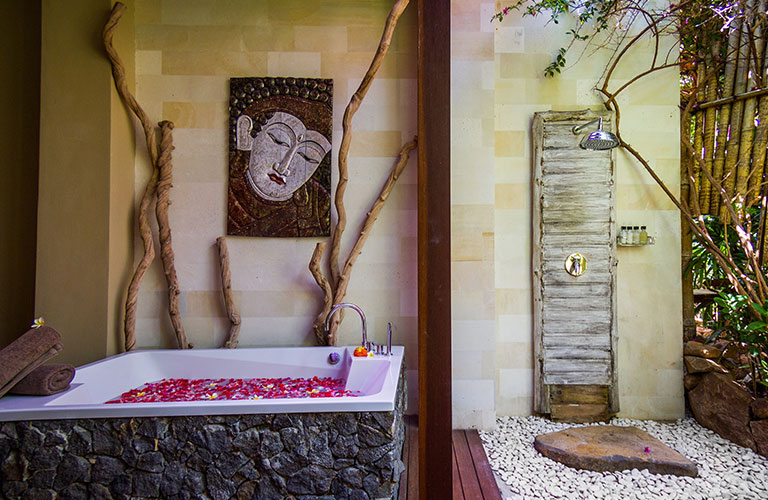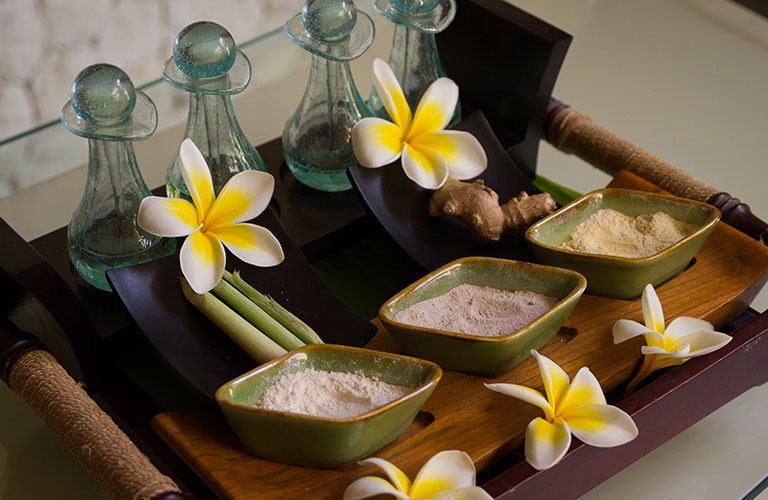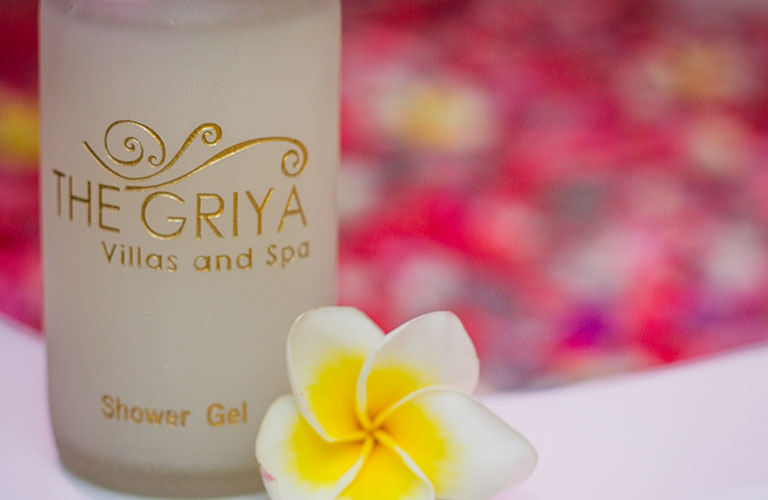 Download Channa Spa menu