08-Sep-18 at 7:00 PM
Location: Santai
Santai Hotel: Balinese Rindik Music
This world famous type of Balinese music is performed on a bamboo instrument called Rindik. The delicate humming sound produced by these instruments conjures up images of breezy rice fields and sunny days.
Like most other Balinese gamelan instruments, rindik are tuned in pairs, one being tuned slightly higher than the other. This is what produces the characteristic humming sound. A rindik is played with either two or three beaters, one held in the left hand and one or two in the right. Normally, the left hand carries the melody and the right plays a pattern that creates interlocking configuration between the two right-hand parts. Although it may look effortless, playing rindik is a masterful skill that takes many years to learn.
Hundreds of compositions have been composed for rindik, and each region—even each village—in Bali reveals different styles and repertoire. It never ceases to amaze us how many compositions some of these talented musicians know, and they're all committed to memory!
As a traveler, you are likely to have the chance to see dances if you attend ceremonies. If not, here's your chance to join one of the performances put on for our guests here at Santai Hotel Bali.
Goose bumps and wow moments guaranteed! Remember to bring your camera!
This live performance is open to everyone: our Santai Hotel guests as well as outside guests and our local expat community.
Want to celebrate with us? Our Staff will happily help you book your favorite table.
Info & Bookings by outside guests:
E - manager@santaibali.com or
T - 0363 23487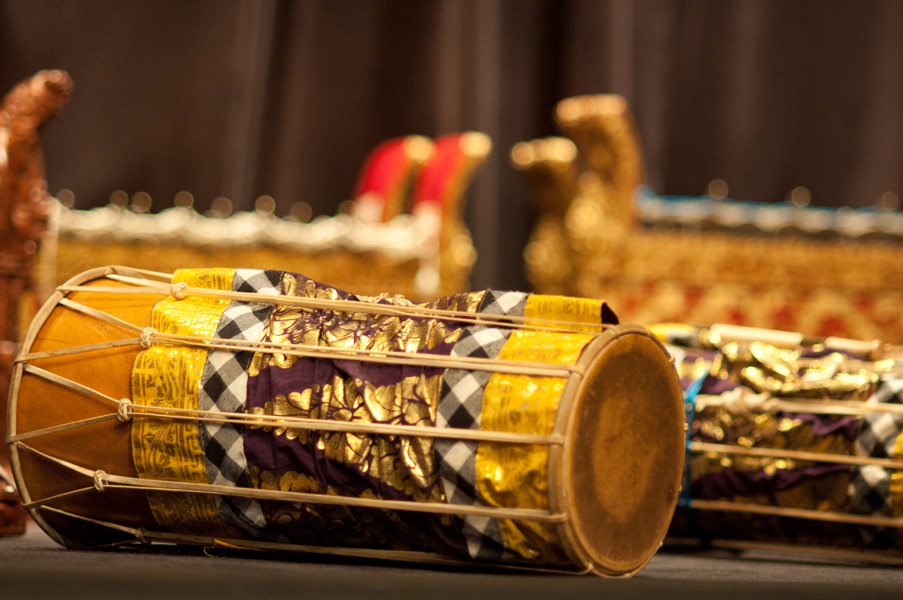 Santai Hotel Event calendar
| | | | |
| --- | --- | --- | --- |
| Date | Event | Time | |
| 21-Jan-19 | The Griya Movie Night - The Female Brain | 8:00 PM | Read more |
| 23-Jan-19 | The Griya Movie Night - The Stray | 8:00 PM | Read more |
| 26-Jan-19 | Santai Hotel : Balinese Rindik Music | 7:00 PM | Read more |
| 28-Jan-19 | The Griya Movie Night - The Times Of Their Lives | 8:00 PM | Read more |
| 30-Jan-19 | The Griya Movie Night - Thelma | 8:00 PM | Read more |