14-Dec-18 at 7:00 PM
Location: The Griya
The Griya: Natural - Live Acoustic Set
You are kindly invited to come and join us tonight for great LIVE performance at The Griya + enjoy our special of the day on the menu.
Two talented friends and musicians from east Bali await you by our main pool, for a lovely musical journey through a wide repertoire of music.
Natural will entertain you with greatest hits as well more recent tunes. They are famous for their distinctive vocals and beautiful acoustic sounds! Come and join us and sing along under the canopy of stars.
Music starts at 7 pm. Everyone is welcome.
Proper attire required.
Info and Bookings: marketing@thegriya.com OR + 62 (0) 363 23571
See you all then.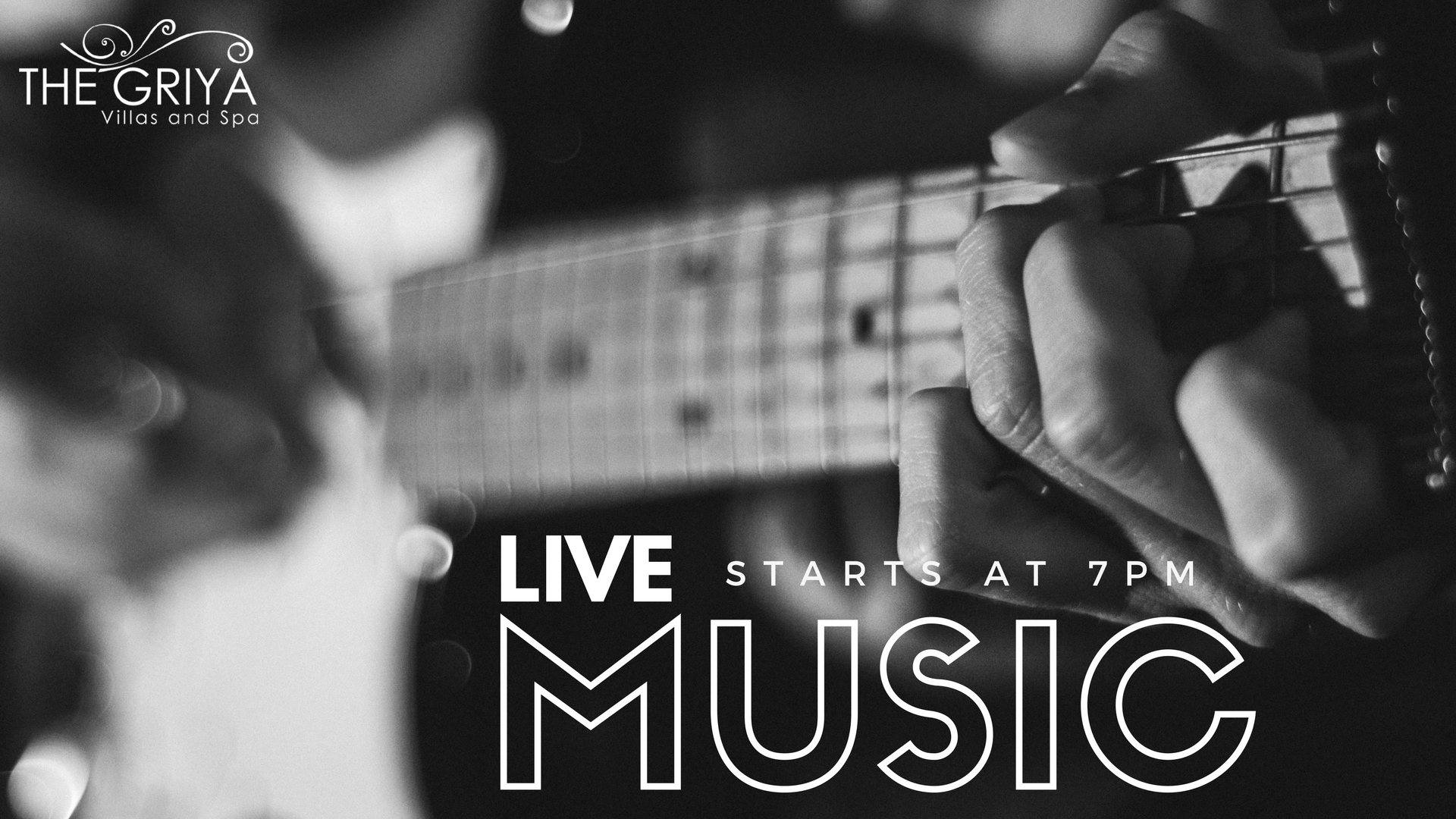 Santai Hotel Event calendar
| | | | |
| --- | --- | --- | --- |
| Date | Event | Time | |
| 16-Dec-18 | The Griya: Balinese Music & Dance Show | 7:00 PM | Read more |
| 17-Dec-18 | The Griya: Movie Night: Destination Wedding 2018 | 8:00 PM | Read more |
| 18-Dec-18 | Quest Band Live | 7:00 PM | Read more |
| 19-Dec-18 | The Griya Movie Night - The Holiday Calendar | 8:00 PM | Read more |
| 21-Dec-18 | The Griya: DEWA - Solo Guitarplayer & Singer - Live | 7:00 PM | Read more |
| 25-Dec-18 | The Griya : Odon & Friends Live | 7:00 PM | Read more |
| 26-Dec-18 | The Griya Movie Night - Shrek The Halls | 8:00 PM | Read more |
| 27-Dec-18 | Santai Hotel: Balinese Dance Show | 7:00 PM | Read more |
| 28-Dec-18 | The Griya: Natural - Live Acoustic Set | 7:00 PM | Read more |
| 30-Dec-18 | The Griya : Balinese Music & Dance Show | 7:00 PM | Read more |